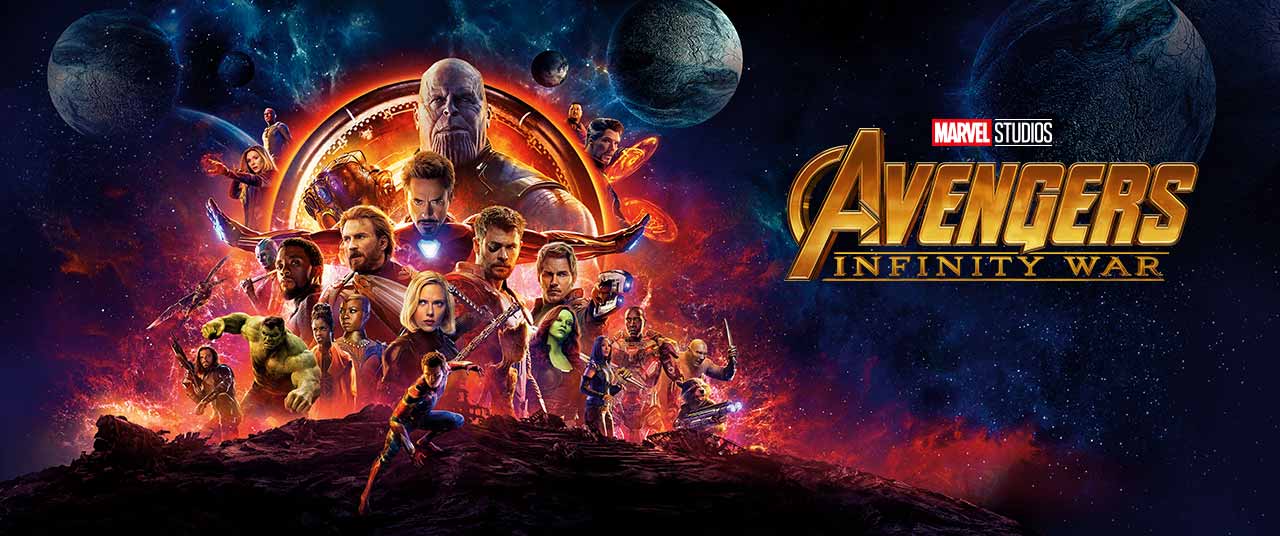 Iron Man, Thor, the Hulk and the rest of the Avengers unite to battle their most powerful enemy yet — the evil Thanos. On a mission to collect all six Infinity Stones, Thanos plans to use the artifacts to inflict his twisted will on reality. The fate of the planet and existence itself has never been more uncertain as everything the Avengers have fought for has led up to this moment.
REVIEW: Wow…….OK, I can say that it was better than the last Avengers movie but I will say that usually after I watch a Marvel movie in theaters, I can get either satisfaction and/or a huge smile on my face. Here……I felt shook after this and I don't know how to do this without spoilers but I'll say it made me question what's going to go happen next after what all went down. The greatest highlight of the movie is Thanos as his role differently expanded as a force not to be messed with and give us some of his reasoning why he wants to rule half the universe….that doesn't mean we want to see his ass kicked, tho and hey, Josh Brolin nailed it and he's not done yet with anything Marvel related (see you in 3 weeks).
As for the heroes, Gamora and Vision got some spotlight on some emotional beats and that's it but to be fair, I wasn't expecting much development for every hero in the movie although the bits with Star-Lord and Thor aka Battle of the Chris's minus Evans got a bit meh afterwards. It does have some of the minor problems that most people talk about in these movies like tonal shifts in serious moments that follows some humor that does make a record scratch. But then again, at least the humor gave me something before you-know-what.
But, in the end, while the movie has the usual beats in characters, action sequences, etc., it still manages to be an exciting action movie that Marvel Studios have been delivering for the past 10 years……although Black Panther was better. Also, after this, I need Deadpool 2 and Ant-Man and the Wasp after that roughness.
I'm MAK2.0 aka The Blue Hybrid and wow, I can't believe [long-ass bleep!!!]
(and yeah, I'll try to work on more of movie reviews that isn't just Marvel-related things. Keyword being try.)
AVENGERS: INFINITY WAR – Marvel Studios/Walt Disney Motion Picture Studios