So, immediately people thought when they saw the title of Yuri!! on ICE, they assumed it was about ice-skating lesbians……..welp, they thought wrong.
But…all what matters to this is……will it be good?
This is Yuri!! on ICE.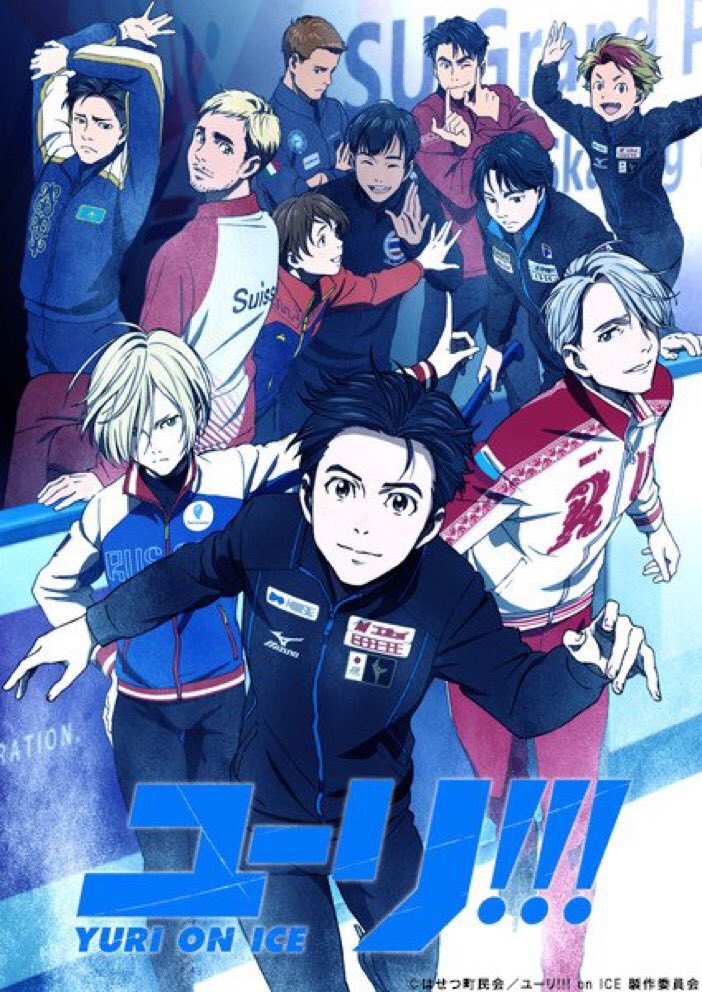 Director: Sayo Yamamoto
Series Composition: Sayo Yamamoto
Storyboard: Mitsurou Kubo
Music:
Taku Matsushiba
Taro Umebayashi
Original Concept:
Mitsurou Kubo
Sayo Yamamoto
Original Character Design: Mitsurou Kubo
Character Design: Tadashi Hiramatsu
Animation Production: MAPPA
Internet Streaming: Crunchyroll (English dub streaming on FUNimation)
Plot Summary: Yūri Katsuki carried all of Japan's hopes on his shoulders to win at the Gran Prix Finale ice skating competition, but suffered a crushing defeat. He returns home to Kyushu and half feels like he wants to retire, and half feels like he wants to continue ice skating. Suddenly the five-time consecutive world championship ice skater Victor Nikiforov appears before him with Yuri Plisetsky, a young Russian figure skater who is already defeating his seniors. Victor and both Yuris take up the challenge on an unprecedented Gran Prix series.
First Thoughts: Hmmm….what's this? MAK looking into a sports anime? Even though he usually don't care about most of them? (No hatred, just lack of interest.) That must be a reason why he's—OK, OK, OK!!! YES! There's a reason why I'm looking into this one…..As you know, my interest begins with the director of the anime, Sayo Yamamoto, a storyboarder who has worked on anime like Samurai Champloo, Space Dandy,etc. and she's the director of one of my favorite anime of all time Michiko & Hatchin and while I admit my bias, I do want to see how this will turn out and…..yeah, pretty decent. I may not watch a lot of sports-related stuff (well, anime but most movies…..yeah, I get that, too) but I do get what's going on in some places. A young skater has his country all in hope to win in this Gran Prix and he fucked up and wants to retire but yet he feels like he still got it….even if he gained a little weight. Like I said, I recognize a few patterns of what happened like the supportive best friend, the rival with the same name as him (OK, that was weird) and a figure-skating legend to be his coach.
All-in-all…..yeah, I can fuck with this on a weekly basis and I do want to see Yamamoto succeed with this and get more work. This lady deserves it….if the final product is good, of course.
CONTINUE WEEKLY
This is MAK2.0 aka The Blue Hybrid and….hell, maybe I should ice ska–Actually, no, I'm not doing that shit.