So, if you haven't been noticing of the past few months on MAK Music, I have been posting the latest Adult Swim singles weekly along with the regular music picks I go for and while the program is still running, I have selected 5 tracks (plus a honorable mention) I think stands out for me so far into the program.
My thoughts so far into the singles program this year is that…..it's serviceable and I still got some songs I find myself going on repeat although it doesn't top what the first half of 2015 brought us. I wasn't expecting to top that year in any way but hey, we got another 13 weeks ahead of us so anything can happen from here.
Now remember that this list is mainly temporary for the time being until we get to the end of its run.
And before we get to the top 5, here is our honorable mention:
[Dose] – DJ PAYPAL f/ DJ EARL & DJ TAYE
My first introduction to the genre of footwork – house music originated from Chicago – and it is courtesy of DJ Paypal (OK, I laughed a bit when I heard that name for the first time) along with DJ Earl & DJ Taye on this track "Dose". Now, I was planning on putting this in the Top 5 but upon listening to DJ Paypal's SOLD OUT along with another AS single released, this got moved back some spaces mainly because I liked his other work better than this. However, what made "Dose" worked for me is the glitchy off-kilter sounds that does play like a Super Nintendo game on acid. Hell, imagine playing this song while on shrooms and you playing Super Mario to this. That's what I picture when this song is playing and it gave me a chance to peak at DJ Paypal's other work….oh, and in case you need more familiarity towards him….
Oh, the song is there is called "Slim Trak" off of SOLD OUT.
May not be on the official list but still a solid song.
NOW ONTO THE LIST……
[Wait] – Ryan Hemsworth feat. Keaton Henson and Mitski
Welp, I am very, very, very, VERY unfamiliar with…..well, everyone involved in here (That will be the majority of this list). From Ryan Hemsworth (no, not that Hemsworth. He's a Canadian music producer), indie rock musician Mitski & folk rock musician Keaton Henson makes this eerie and somber song with very chill instrumentation and the haunting vocal work from Henson and Mitski that honestly leaves you thinking about your distressing thoughts and feelings as well.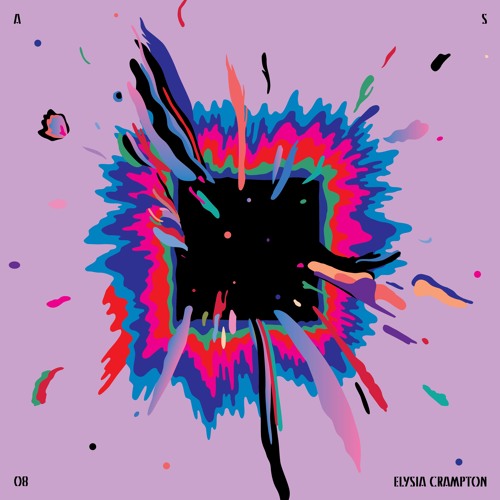 [Flora's Theme] – Elysia Crampton
OK, the moment I played this, my first thought is "Is this from any futuristic action sci-fi movie any time soon?" Because this track absolutely embodies that in every way and it is glorious to witness even if the track is 2 minutes and 20 seconds. Possibly in the future, I'm going to check on more works from Elysia Crampton because I definitely want to hear more from this artist.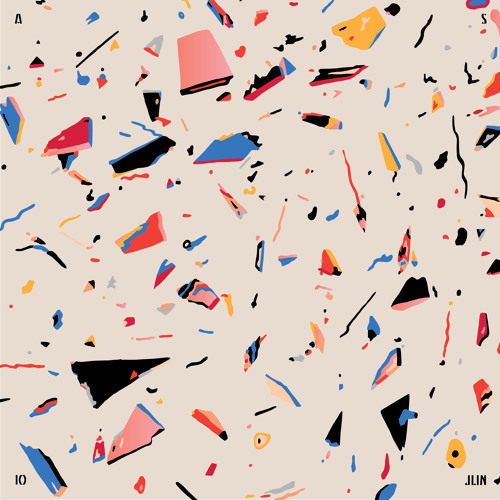 [Downtown] – Jlin
So like DJ Paypal earlier, this is a footwork track but from an Indiana-born electronic musician named JLin and also as soon as I listened to this track, I immediately checked out her other stuff as well and yeah…..I'm beginning to become a fan of her as well as Paypal. The glitchy electronic beat to the booming bass to the "WOO!" and "BULLSHIT!" shouted in weird intervals of the song, I can't help but love this. WOO!!! And also listening to some of JLin's Dark Energy helps this song's position here even more.
[Bomaye] – Thelonious Martin (featuring Joey Purp)
Yeah, if you notice my top 25 AS Singles List, there is a lot of hip-hop on there mainly because 1) it's my top genre of music and 2) that associated with AS Singles turns out to be great in my opinion and you also noticed so far it's the only hip-hop AS Singles this year and I'm not complaining because this song is fire from starting out with this soulful triumphant beat at the start to the intense boom beat near the end. I did heard of Thelonious Martin on one or two songs before but I know next to nothing about Joey Purp but hearing his verses on here, I'm quite interested in looking more into the rapper….hell, I use Spotify every day so I might find more stuff on him soon…..
Now with that said, if I like this song so much, why it is #2?
Well………
[D7-D5] – Blanck Mass
So if I liked "Flora's Theme" for sounding like something out of a futuristic action sci-fi movie, then "D7-D5" sounds like an high-octane action chase scene from said movie and I'm honestly loving that as well…even more than that one. Apparently Blanck Mass (HA! It sounds like that Johnny Depp movie no one cared about) is a solo project from someone that used to be in a group called Fuck Buttons (HA! FUCK BUTTONS!…..I'll stop acting like a 12-year-old now.) Anyway, this track has all the energy of an adrenaline chase and it makes you want to go out and run or jog to this. I would say run like you're in danger but that's actually foolish.
Still, my #1 song out of the 2016 AS Singles……so far. We still got 13 more weeks of this to go.
SO……What do you think of my picks? Like them? Love them? Hate them? I miss your favorite? You can say your piece here on the comments or so.
Oh, and also if you want reviews of these, you can go to Swim Squad for their weekly look at the AS singles.
As usual, this is MAK2.0 aka The Blue Hybrid and yeah, MAK Music is going on a break after the next one.