THE FOLLOWING YOU'RE ABOUT TO READ IS MERELY OPINION FROM A GUY THAT BLOGS ABOUT ANIME AND OTHER STUFF.
Wow…..another blog post I do I haven't done in a while and what better way to start it off Attack the Schlock then talk about what's going in in the anime streaming game.
If you know from the past 2-3 years that anime have been expanding on streaming into other services aside from the usual suspects of Crunchyroll, Hulu, Crackle and as well as Funimation's EVS service and Sentai Filmworks' The Anime Network. The first to do that is Netflix.
It started with an announcement in late 2013 with the upcoming anime Knights of Sidonia (not Cydonia) being the first anime to stream exclusively on Netflix. At the time, Netflix is becoming very successful with streaming their original programming with House of Cards, Orange is the New Black and of course, Marvel's own TV/Netflix universe (different from ABC's Agents of Shield) with Daredevil, Jessica Jones and the upcoming Luke Cage and Iron Fist along with their own movies like the critically-acclaimed Beasts of No Nation to the reviled Ridiculous Six.

However, unlike those series and movies I mentioned, it isn't as hyped up as the levels of them but still managed to get to their core audience. Sidonia was released for streaming in July 4th, 2014, a week after it finished its Japanese TV run.
You probably noticed there are some things that might conflict with Netflix streaming exclusive anime is that if you do the weekly watch of streaming newer anime, then you won't like their model as you would have to wait 2 extra months until you can watch it. However, if you like to wait to binge watch the whole thing, then it's very suited for you.
Also, they also managed to get the show dubbed in English when the show is still airing (identical to FUNi's Broadcast Dub initiative but after it aired) so you don't have to wait a year to watch it dubbed and for people you prefer English-dubbed anime to subbed, it's a win for them.
The wait could be longer for some certain series as Seven Deadly Sins premiered on Netflix November 1st, 2015…..a year after it aired in Japanese TV. There is also another issue of when the show is coming to physical media since it's been almost 2 years of any news on that. Sidonia is safe since Sentai Filmworks got the license for both seasons and as for Ajin, Sentai might grab that or some other company as far as we know.
Or it could be a special thing for Sins since Aniplex Japan have rights for that and knowing Aniplex……well, we don't know what will happen of that but we hope to hear news of that soon.
Soon, we hear more news of them getting more exclusive shows for their service such as Perfect Bones from famed anime studio Production I.G.; Kuromukuro, a mecha sci-fi anime from P.A. Works and the Magi spinoff, The Adventures of Sinbad considering Netflix does have the dubs of the two previous series as well as most Aniplex of America shows that has dubs like Fate Stay Night: Unlimited Blade Works, Aldnoah.Zero & Your Lie in April. At least that way you can hear what the dub or show if you haven't seen it yet is like before dropping dough on their expensive sets. Hell, Yuki Yuna is a Hero showed its dub on Netflix months after the Blu-ray sets were released.
Speaking of dubs, they also have exclusive dubs of Little Witch Academia (both short and sequel movie) and Cyborg 009 vs. Devilman in their catalog as well.
Netflix's strength of anime (having dubs ready for them, even dubs of shows we weren't expecting, for those that want to binge) is equal to their weaknesses (wait longer for shows, unsure of what show might come to physical media) but they are showing themselves as a serious contender and competition when it comes to streaming anime.
Now on to Amazon……..
Many people know Amazon.com is one of the biggest internet retail stores we have and they have, too, started to produce original content for their video service around the same time as Netflix did and some of their shows got major attention, specifically Transparent and Mozart in the Jungle winning awards love the last two years. Their content, compared to Netflix, is very meager and not as well-known as their competitor.
However, when it comes to their anime, they are just starting out as this year Fuji TV has signed a deal that their shows from the noitanimA programming block will be exclusively streaming on their service starting with the now-airing Kabaneri of the Iron Fortress. That is a blow to their competitors, like Funimation, who has been getting the majority of noitanimA shows since 2010 and the last title they gotten from them was Ranpo Kitan….or those Project Itoh movies still coming out.
Now they are airing the show as it airs in Japan, so for those that like to do weekly watches, you're good on that front. However, one of the biggest things (at first) that was holding it against it was the price of paying for Prime. It's $99 a year along with free 2-day shipping, music, TV episodes, music, free Kindle eBooks, photos, early access and while that's only equivalent to $8.25 a month, some people may not want all that and while minus the prepayment discount, it's $11 a month, that's close to $132 a year and with only the $9 prime video only service, that's roughly $108 a year.
From that, the latter two version seem like the more expensive options of that and you're right. The $99 a year thing doesn't sound so bad and at least you get all those perks for less money.
However, most of us would take the cheaper option, probably go for the free trial for newer members and maybe a paid month or two then probably cancel it because the content they got right now doesn't make me want to pay a year for it. Right now, I'm only watching Kabaneri with some other random shows I can find and one show isn't really worth it alone for the service.
Amazon Video has half the service Netflix is in regards to content but you're probably get more perks from Amazon if you want them. However, if you only care about video content, especially if you're an anime fan, then I suggest Netflix. Or Crunchyroll. Or Funimation. Or Hulu….Hell, even the Anime Network doesn't sound so bad.
Crackle………well, maybe.
I know one thing for sure……..at least those two isn't Yahoo Video.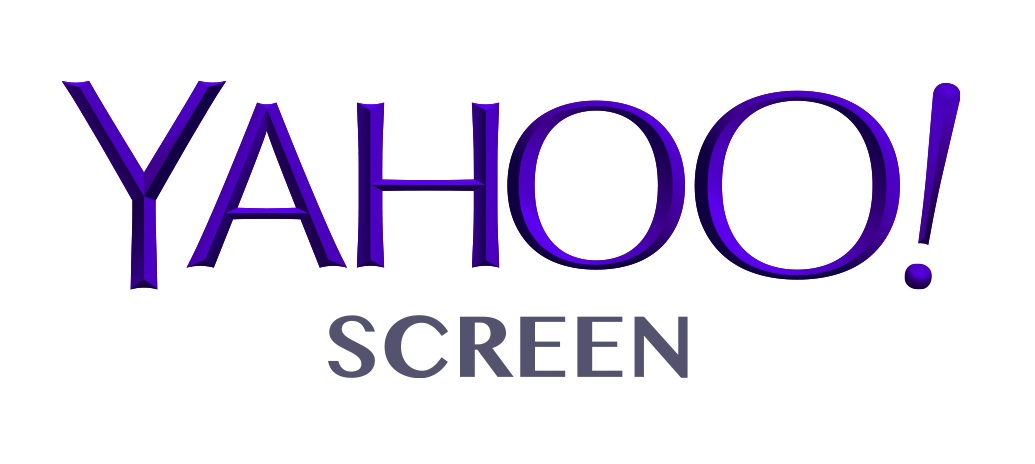 I'm MAK2.0 aka The Blue Hybrid and I think my free trial is about to expire.