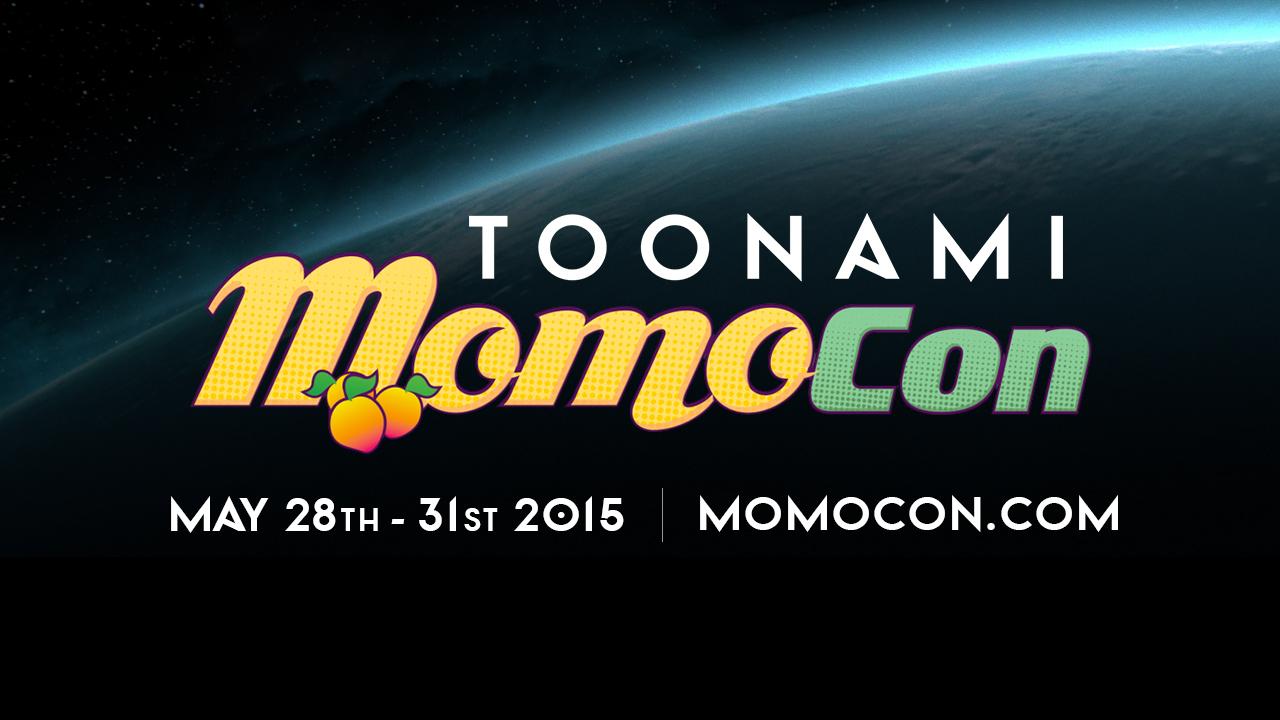 Last time on Attack The Schlock (or the one before the last one), I talked about the recent schedule changes Toonami is going through……and guess what? They're doing better now!!!
Higher ratings and getting premieres of shows like Kill La Kill and….*remembers SAO2 is on there as well*….yeah, it's looking good for the [adult swim]-programmed block these days and just recently, they announced some new shows during their panel @ Momocon in Atlanta, Georgia among other things as well.
Let's get some of the small stuff out of the way.
A TOONAMI APP is going to launch in the fall with features like tracking the Absolution, getting the latest show schedules, custom alarm clock, downloads and other options that'll get announced in the future. It will be available for Android and iOS.
A TOONAMI prequel comic is scheduled to be released in the Fall as well.
IGPX, one of the Toonami's first original programming is to have a special edition release coming soon. It will feature a remastered edition of the Toonami cut, in anamorphic widescreen, and will include both the Toonami and uncut versions.
And now the big 3 – PART news….
INTRUDER 2
A release date has been made for the upcoming Toonami Immersion Event Intruder 2 and it is set for October for 5 weeks with about 20-25 minutes of footage. If anyone remembers the first Intruder, it was where a mysterious blob sneaked aboard Absolution and devoured the first TOM. It will also feature fan/audience participation. Many fans have been anticipating this event since it was announced last year and 15 years since the first one and believe once they say after Intruder 2 is over, things won't be the same for Toonami.
And now the show acquisitions…..
Man, people were really banking on shows like Sailor Moon Crystal or Jojo's Bizarre Adventure to be on the block, especially the latter as it was one of the most requested shows from many fans and spoiler alert, it's not those shows but these two shows were quite a surprise for people.
They were Michiko & Hatchin & Akame Ga Kill.
Yes, no one ever suspect these two shows to be on the block but it's true. Michiko & Hatchin will replace Inuyasha: The Final Act on June 20th and Akame will replace Kill La Kill on August 8th.
Now with Michiko & Hatchin, this was a complete surprise to many people as no one ever thought that a show like this could air on the block. It has plenty of action but it does have more dramatic elements in there but I can see it doing decent ratings for them; not to mention, it has that Watanabe name on there, which has become a main draw in Toonami so they must be interested in that (I know he didn't direct it, he was involved in music production) and speaking of someone who watched the show and reviewed it, I would instantly recommend this show as it is one of my favorite anime in recent years and I'm glad for this show to have a chance to reach a wider audience on [adult swim] and I'm ecstatic that Toonami considered this show for their block.
Plus, it's something different for the block aside from the constant shonen shows that has been airing numerous times.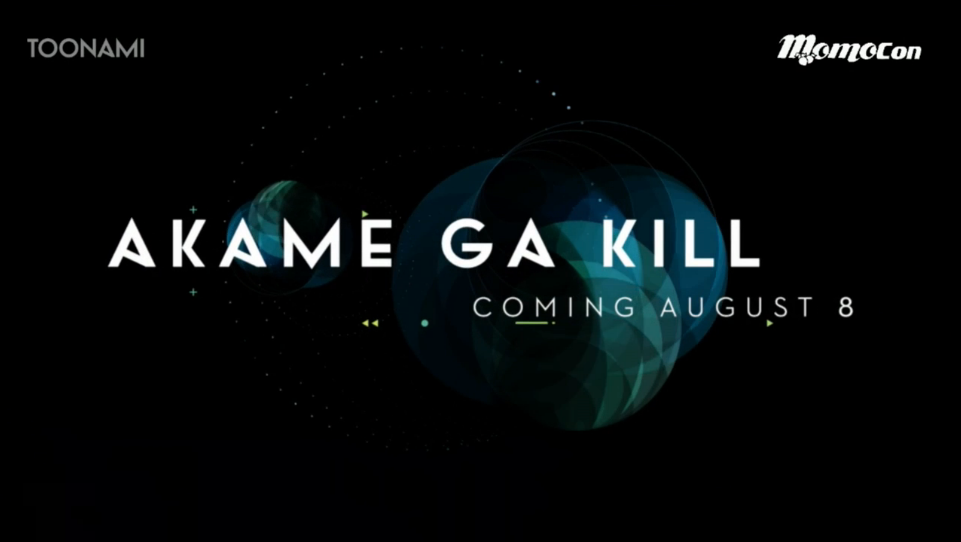 Akame ga Kill on the other hand…….
Well……..
OK, here are some positives, this is the first Sentai Filmworks show to air on the block since the revamp and most people have been dying to see a show from them get on Toonami and with this, it could lead to other shows on their catalog to get on the block…maybe we might see something like Persona 4, Big O (Both Seasons), or even Parasyte as well.
But as someone who seen the show when it was first airing, it's not that good. In fact, it becomes awful near the end of the series (and no, it's not because of it deviating from the manga…I could care less about that) mainly because it tries too hard to be this edgy shonen title that just kill a lot of characters just for the sake of it. Maturity in animation doesn't mean that you have to kill a lot to prove a point.
However, the show does fit the block to a tee as it's got enough action for the demographic they're focusing on. Plus, it'll give exposure to how a Sentai dub sounds like to people and yes, I know people complain about Sentai dubs in the past but they have gotten better recently and maybe with this Toonami deal, they could succeed in that.
And I'm willing to give this another chance in English dub, just like Sword Art Online 2.
Then again……remembering SAO…..yeah, come when SAO2 finishes its run, judgement day.
That's all I got to say.
As for the rest of the panel, they were some technical problems on board such as the people at their homes couldn't hear the trailers for the shows and the sound was wonky at a few times but the one thing that pissed me (and everyone else off) is the constant Q&A questions about show acquisitions, especially when they said "DON'T ASK ABOUT FUTURE SHOW ACQUISITIONS."
You got people asking for High School DxD (Uh, WHY!?), Hunter X Hunter and Fairy Tail (We don't need any more shonen, people!!), Steven Universe (hey, I loved the hell of that show but WRONG PLACE AND WRONG TIME!!) and other stupid questions (nostalgia ish, When's Bleach coming back, expansion, other show acquisitions). I know most of them are just teenagers and all that but it just came off as rude and disrespectful and annoying at best. They have a Tumblr for questions like that and not everything needed to be about show acquisitions….especially about shows that are NEVER GOING TO AIR THERE!!
OK, I'm done for now.
What are your thoughts on the panel? The show acquisitions and all that? Comment down below or make your own response to this.
For now, I'm MAK2.0 aka The Blue Hybrid, bringing the Toonami elements in one channel.
And I'm gonna leave you with this.